BMW Auto Repair in the Sarasota, FL, Area
Keep your BMW running smoothly with European Performance's auto repair services.
Regarded as a premium car, BMWs have a flair that doesn't go out of style. One of the most sought-after cars on the used market, BMWs hold a high resale price. As such, it is in the best interest of BMW owners to keep their cars in good working condition to preserve their value.
At European Performance, we understand this concept. As one of the best BMW auto repair shops in the Sarasota, FL, area, we offer a wide range of services aimed to help BMW owners maintain or restore their cars to a state of perfection.
With proper maintenance, BMWs could last up to 10 years. To keep your car performing optimally years beyond its expected lifespan, bring your car in for preventive maintenance at European Performance. Our preventive maintenance service includes:
Complete Diagnostic with Factory Equipment
Designed with superior German engineering, BMWs are built with systems that require the eye and handle of skilled technicians for an accurate diagnosis. At European Performance, our technicians are well-versed in the systems of BMWs. Additionally, our team is equipped with state-of-the-art factory equipment, so you can trust that you will get an accurate diagnosis for your vehicle. Here are some of the systems we can check for you:
Having your tires checked on a regular basis is crucial for your safety on the road, and at European Performance, we take this seriously, so we provide comprehensive tire maintenance that includes:
A decrease in gas mileage, stalling, knocking and popping noises are only some of the symptoms of a failing engine. When this happens, you will be offered two options: get an engine replacement or rebuild your engine. Engine replacement is a sure way to resolve all your engine problems, but it's not always practical. Depending on the gravity of the situation, engine rebuilding is a better, more cost-efficient option.
At European Performance, we provide solutions with value for money. Our experienced technicians will closely assess your engine's condition and recommend the best course of action that won't blow a hole in your wallet.
Shifting gears, odd clumping or whirring sounds, leaking transmission fluid, and a burning smell are some of the signs that point to transmission problems. Similar to engines, this can be remedied either by transmission replacement or rebuilding, depending on how much work is needed to restore your transmission back to its functional state.
Why Choose European Performance
Located in St. Petersburg, FL, European Performance has been catering to the needs of BMW owners for 38 years. With our extensive experience in the industry, we have become known as one of the best BMW auto repair shops in the Sarasota, FL, area.
Our Technicians Are All Highly-Skilled
European Performance is a BMW-certified auto repair shop in the Sarasota, FL, area. Our team is composed of expert technicians who are experienced and specially trained to work on BMWs.
Our Technicians Work Fast
At European Performance, we understand the value of time. With a team of skilled, passionate, and dedicated technicians, we work swiftly and efficiently. We always act with urgency and work to avoid delays.
Our Service is High Quality
European Performance takes pride in a 4.8-star rating in Google with a hundred good reviews. We are proud to have satisfied our clients by giving out the best customer service each time.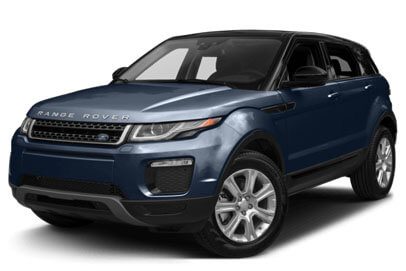 Leave your BMW to the experts.
If you are looking for BMW auto repair in the Sarasota, FL, area, you know who to call. Entrust your BMW to the experts. Call us now at 727-823-4685 for more information.