Drive Safely with European Performance's Tire Maintenance Services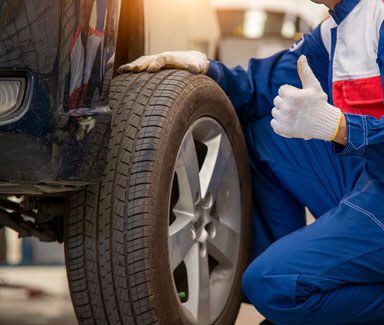 Your wheels are the only things standing between your car and the road. If they go, so will your ride. Let European Performance take care of them for you.
Tires directly affect your car's braking and handling. Neglecting them is putting your safety at risk and potentially wasting valuable fuel while on the road.
We at European Performance care about your safety. Our team is composed of technicians who are authorities at their craft and can effectively handle tire maintenance services, driven by one goal: to ensure that you hit the road safely. Our clients are always at the forefront of our services, and your wheels are no exception.
We carry major tire brands.
With our vast inventory, from Michelin to Goodyear, we'll find the right tire brand to fit you and your car's specifications. If you are unsure which one fits your car model, our tire professionals can help. Boasting a mental catalog of market-standard tires, we'll know which set of wheels would work and look best on your car without compromising quality. If we don't have your tires in stock, we can get them for you. Whatever tires you need — from cosmetic to practical — we've got you covered.
Get the service you need without digging a hole in your pocket. Car tire maintenance saves you from needless replacement by unleashing your tire's best performance. Not only that, it encourages fuel efficiency, giving you a better, smoother ride.
Stay safe on the road. European Performance can help. We'll provide a top-to-bottom inspection of your tires as soon as you bring your car in, and, complemented by our years of expertise, you'll get the best auto service Florida has to offer.
We offer the following services for your tire maintenance needs:
With European Performance taking care of your car's tire maintenance needs, you can be assured of a safer ride and better performance on the road. Have your ride brought in, and it'll come out feeling better behind the wheel than it did coming in.