A car should last you for about 6 to 8 years. In order to keep your car in good condition at its third, fourth, sixth, or even up to its eighth year, you must religiously follow your car's factory scheduled maintenance. At European Performance, we can help you maximize the life and performance of your car with our factory scheduled maintenance and preventive maintenance.
Car owners can avoid serious car problems if they take the time to bring their vehicles to a reputable auto shop for routine maintenance. Even if your car doesn't exhibit any symptoms of engine-related hiccups, it's always best to be proactive. At European Performance, our highly-trained technicians will conduct a complete diagnostic to keep your ride fresh as the day it left the assembly line.
Tires directly affect your car's braking and handling. Neglecting them is putting your safety at risk and potentially wasting valuable fuel while on the road. At European Performance, we can effectively handle tire maintenance services, driven by one goal: to ensure that you hit the road safely.
It is recommended to bring your car in for wheel alignment every 2 or 3 years. This is an integral part of preventive maintenance as neglecting misaligned wheels could compromise your safety on the road, and at European Performance, we take road safety seriously. Having been in the business for almost four decades, we have become the trusted name when it comes to auto repair and maintenance.
When your engine starts to wear out, you have two options: rebuild or replace. While engine replacement is a surefire way to address all your engine problems, it isn't the most practical option. Depending on the gravity of the situation, engine rebuilding might be a better, more cost-efficient option. With European Performance, you'll get the best engine rebuilds in Florida.
It is not safe to drive a car with a defective transmission. Apart from the damage this could cause to your car, driving with a faulty transmission could lead to accidents. With state-of-the-art equipment and factory computers needed for diagnostics, European Performance provides the highest quality services for rebuilding transmissions.
In their unmodified state, European cars promise a unique driving experience that other manufacturers may not be able to offer. Understandably, not all who own a European vehicle would feel the need to modify their cars, but to the adventurous drivers who crave for more than just the standard offering, an elevated driving experience is achievable through performance tuning by European Performance.
The ECUs of new vehicles are often set with built-in safeguards to protect the engine from damage caused by substandard fuel or neglect. While these settings help in preserving your engine's longevity, these settings also prevent your engine from performing at its maximum capacity. At European Performance, we can help you unleash your car's full potential through ECU Performance Flashing.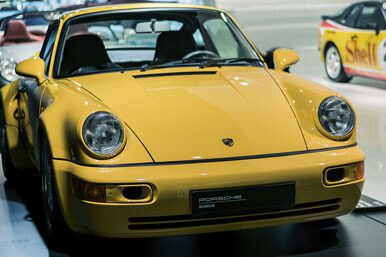 Because of its rarity, not a lot of auto repair shops have the knowledge and equipment to work on an air-cooled Porsche. That's what makes our service at European Performance special. At European Performance, we understand the value of an air-cooled Porsche in good condition, so we provide maintenance and restoration services for this one-of-a-kind car.