No One Rebuilds Engines Better than European Performance!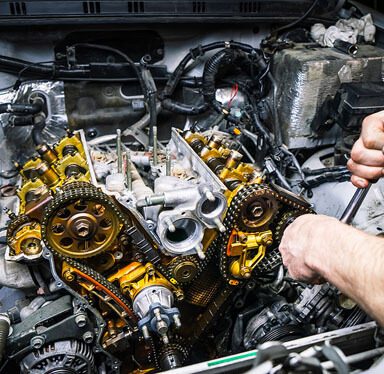 The engine is the heart of your car, and you need to treat it as such.
It holds all the power needed for your car to function; however, its parts and components will deteriorate over time, especially with extensive use. This weakness can affect the overall performance of your car's engine.
You have two options: rebuild or replace. While engine replacement is a surefire way to address all your engine problems and their underlying causes overnight, it more often than not is unnecessary and will drive your finances into the ground. Depending on the gravity of the situation, engine rebuilding, in most cases, is a better, more cost-efficient option for a majority of car owners.
With European Performance, you'll get the best engine rebuilds in Florida. Our team of experts is adept at performing engine rebuilds, especially when it comes to the most exclusive European brands on the market. We have all the right tools, equipment, and priceless experience necessary to transform your run-down engine into a mechanical wonder.
Here's our engine rebuild shop's step-by-step process:
1. Removal, Cleaning, and Inspection of the Engine
Our mechanics pop open the hood of your car and remove the engine. After that, our team carefully disassembles, cleans, and readies it for inspection. As one of the best engine rebuild shops in St. Petersburg, FL, we follow a rigorous cleaning process that involves steam cleaning for your engine's oil pans and cylinder heads. From there, we check out the bare metal parts, measure them, and prep them for machining.
Our technicians at European Performance will restore your engine parts according to factory specifications. With 38 years in the business, we are fully capable of elevating your engine's new performance past the limits of its prime.
3. Reassembling the Engine
Upon completion of the restoration process, we'll reassemble your engine. We will replace oil galley plugs, rod bearings, timing belts, gears, seals, and gaskets. As an authorized dealer of auto parts, such as Fabspeed products, Dinan Performance BMW products, and Softronic Porsche Tuning, we have a fully-stocked inventory ready to provide for whatever components your car engine model needs.
Before we turn your car over to you, our team will conduct an engine test to check for any unusual sounds and abnormal occurrences. We'll also check if there is proper oiling and compression. If our team catches any problems that somehow slipped by, we will complete the necessary adjustments and repairs during this step.
5. Reinstalling the Engine
Once every engine part is at optimal condition, we'll reinstall the engine and perform a final testing process to finalize the changes and ensure you don't experience any problems in the near future.
At European Performance, your Porsche, BMW, Volvo, Jaguar, or other European car is in the hands of highly-trained technicians. For engine rebuild costs, or if you'd like to inquire about our other services, you can reach us by calling
727-823-4685
. When you get in touch, you'll be back on the road in no time.