Drive at Your Best With BMW Performance Tuning in St. Petersburg, FL!
BMWs may already be among the fastest cars on the market, but you can always take their speed and performance to even greater heights.
Yes, you read that right. You can still elevate your BMW beyond what its factory specifications dictate.
The default settings of brand-new vehicles limit their performance. Car manufacturers often practice this to extend the car's lifespan. While some people are satisfied with the BMW they get straight out the gate, there is still a boatload of untapped potential waiting to be harnessed. Push your ride to its fullest through performance tuning.
At European Performance, we can improve your BMW's performance past what your dealer claims. We strive to exceed what our clients need and expect of us as far as driving is concerned. Check out our BMW performance tuning services in St. Petersburg, FL, and transform your run-of-the-mill BMW into a lean, mean, speeding machine.
European Performance Is Here to Help
BMWs are luxury cars that deserve nothing but the best, which is why we use state-of-the-art equipment and industrial-grade factory computers at European Performance. We ensure the accuracy of our diagnostic tests using cutting-edge technology, so you can rest assured that your BMW is in good hands.
In addition, we also utilize the latest BMW performance tuning software available in St. Petersburg, FL, to ensure that our performance tuning services are always ahead of the curve.
At European Performance, we have highly-trained technicians who provide top-quality services. Our team is passionate about European cars and is hardwired to cater to every need our clients desire.
With our BMW performance tuning in St. Petersburg, FL, we guarantee that we are driven and determined every step of the way. Your set of wheels will never be the same once we're through with it.
We have been in the auto business since 1983, and we take pride in our vast wealth of experience. Over the years, we have worked hard to gain our clients' trust, and our dedication to offering service that exceeds expectations has led us to become the top auto service and repair shop in Florida.
Having been working in the automotive industry for 38 years now, you won't go wrong when you opt for our BMW tuning performance service in St. Petersburg, FL.
With our expertise in working on BMW cars, our mechanics are well-versed in finding ways to bring out the best in any vehicle. We'll know the ins and outs of your engine at a glance and let you know just how we plan on upgrading every aspect of your ride.
With European Performance's superior engineering, we will unleash the full power of your BMW without a hitch.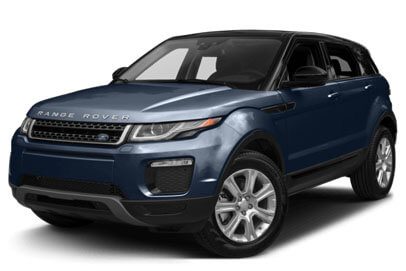 Besides BMW performance tuning in St. Petersburg, FL, we offer different services for other European vehicle brands, such as Volvo, Land Rover, Mini, Audi, Porsche, Jaguar, Mercedes, and Volkswagen. For inquiries, contact us. Our staff at European Performance can't wait to cater to all your BMW needs. Call us today at
727-823-4685
for more information, and leave your BMW vehicle in expert hands.