BMW Performance Tuning in the Tampa, FL, Area
Upgrade your BMW with performance tuning from European Performance.
Known for superior German engineering, cars made by Bayerische Motoren Werke GmbH (BMW) are among the most coveted vehicles in the market.
BMWs are designed for driving pleasure. In their unmodified state, BMWs promise a driving experience above what the average car offers. Understandably, not a lot of BMW owners would feel the need to upgrade their cars, but for the dauntless drivers with an urge for speed and excitement, a greater driving experience is achievable with European Performance's performance tuning.
Having been in the service of European car owners for almost four decades, European Performance has become the go-to for BMW performance tuning in the Tampa, FL, area. With over 38 years of experience in the business, European Performance is equipped with the knowledge and expertise needed to bring out the best of what your BMW can offer.
What Performance Tuning Can Do For Your BMW
1. Efficient Air Intake System
Your car's stock air intake system can be tuned up with a cold air intake system. This will enhance the rate and quality of your BMW's acceleration. The air circulating in your engine compartment be colder, resulting in denser oxygenated air. This, in turn, will give your engine more power.
2. Upgraded Exhaust Systems
When you bring your car in for tuning, our highly skilled technicians will check your BMW's exhaust system. A better exhaust system alongside an improved air intake system will equate to optimum performance.
3. Enhanced Programmers and Tuners
Unleash your BMW's potential through ECU flashing. This modifies your fuel intake and boosts your car's overall performance. With the right tuners and programmers, our team can optimize your BMW according to your preferences and driving habits.
Suspension system enhancement is highly recommended for drivers who frequently traverse unsurfaced roads or uneven trails. An enhanced suspension system allows for better handling, better off-road performance, and better load capability.
5. Better Performance Under Extreme Conditions
Brake Performance Improvement decreases your car's stopping distance and improves performance under extreme conditions.
Why Choose European Performance
Our team of expert technicians is specially trained to handle BMWs.
Our team of expert technicians is passionate about European cars and dedicated to providing service that exceeds expectations. As such, we always keep ourselves updated on the brand's new releases and innovations. This enables us to give recommendations based on the best resources available on the market for your vehicle.
Our equipment is state-of-the-art.
BMWs are built with complex systems that require special equipment for quality results. European Performance makes it a point to use only state-of-the-art factory equipment and BMW performance tuning software in the Tampa, FL, area, so you can count on getting accurate diagnostics and excellent results every time.
Our services give you the convenience of one-stop shopping.
Apart from performance tuning, we also offer services in preventive maintenance, tire maintenance, wheel alignment, engine rebuilding, and transmission rebuilding, among others.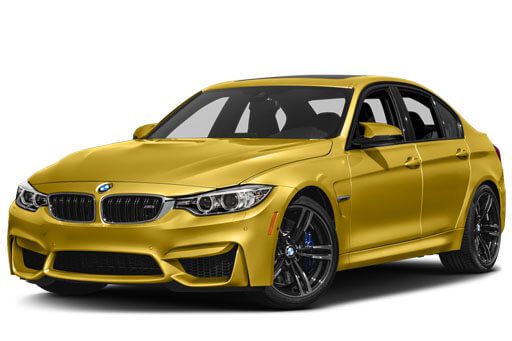 Leave your BMW to the experts.
If you ever find yourself in need of BMW performance tuning in the Tampa, FL, area, you'll know where to bring your beloved car. If you have other European car brands such as Porsche, Audi, Mercedes, Volkswagen, Volvo, Mini, Jaguar, and Land Rover, we can service them too. Our friendly staff can't wait to be of service to you and your BMW! We are open from Monday to Friday. Call us now at 727-823-4685 for more information and leave your BMW to the experts.