Restore Your Ride With Our World-Class Mercedes Auto Repair!
Mercedes-Benz combines luxury with dynamic ingenuity across every model, from its simplest to its most advanced cars.
However, while the innovative engineering behind the brand is renowned for outstanding reliability, some situations call for your car to be serviced. At European Performance, we have the best-trained certified mechanics at our Mercedes auto repair shop in St. Petersburg, FL, who will get the job done best.
Our team of professional auto mechanics will meet all your Mercedes-Benz repair and maintenance needs through the power of unrivaled German efficiency.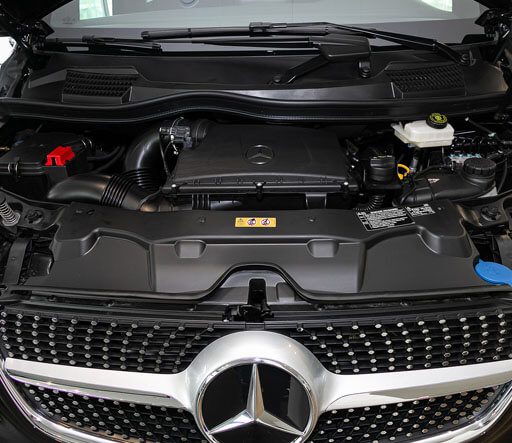 Mercedes-Benz Certified Mechanics
It's a common misconception that every auto mechanic and technician is required to complete similar training programs. The case isn't the same for high-end car brands like Mercedes. Mechanics are required to undergo specialized training programs, which are often longer and more rigorous to be up to par with the manufacturer's quality standard.
At European Performance, we are proud of our highly-trained technicians and auto mechanics who possess the necessary skills, understanding, and extensive background to perform automotive diagnostics specific to Mercedes-Benz models. With the help of our experts at our Mercedes auto repair shop in St. Petersburg, FL, we guarantee that your vehicle will be as good as — if not better than — new.
Rapid Assistance and Service
When working on auto repair, we only have one goal in mind: to ensure that your Mercedes-Benz is fit to get back on the road in the shortest possible time.
Our mission is why we at European Performance practice passionate dedication and undivided attention to achieve the world-class care your ride deserves. Our specialists will conduct repairs with the ease and grace of a veteran to maintain your Mercedes-Benz's value without the fuss. Regardless of the extent of repair necessary, we will get it done faster than anyone in the area.
As a luxury brand of Daimler, Mercedes-Benz requires advanced care. To this end, we only use state-of-the-art equipment and quality parts to perform repairs.
Our advanced factory computers at European Performance perform quick and efficient diagnostic tests so that we carry out essential repairs with the utmost accuracy and precision that will stand the test of time. With our Mercedes-Benz auto repair in St. Petersburg, FL, we will restore your car to its peak working condition.
We have been in the industry for 38 years and counting. With decades' worth of experience perfecting our craft, we have aided numerous car owners with their auto repair needs. From our start in 1983, we have grown to become the #1 Mercedes auto repair shop in St. Petersburg, Florida, that also caters to nearby areas. Having worked with some of the biggest names in the industry, including Mercedes-Benz, we assure you that we have the necessary expertise to satisfy your desired level of service.
Bring your vehicle in for high-quality Mercedes-Benz auto repair in St. Petersburg, FL. We're always ready and willing to get your set of wheels roaring and cruising through the streets again. Call us at 727-823-4685.