European Performance's Porsche Performance Tuning Is King!
To elevate your driving experience, take your ride to the best performance tuning shop for Porsches near Tampa, FL: European Performance.
With 38 years of proven expertise and counting, we specialize in European makes, including the Porsche. Our team of experts will unlock your Porsche's maximum performance and take your ride to the next level. Your Porsche can do so much more, and we will unleash its untapped potential.
How do we do it? Here's what we can offer for Porsche performance tuning near Tampa, FL:
Power Increase With Chip Tuning
Porsche is synonymous with superiority when it comes to speed. Modern Porches, such as the 718 and the Panamera, possess enough speed with their solid and quick engines. Being the best at performance tuning for Porsches near Tampa, FL, we will maximize and improve your engine's horsepower and torque, allowing earlier shifts that will lead to 15% less fuel consumption. You'll see a 30% increase in power along with high-end security, and our efforts are consistent across all Porsche models.
We also provide an optimized management system that will boost your ride's performance and have it produce cleaner emissions. Once we're through with your car, it'll feel better behind the wheel than it did fresh off the assembly line.
Porsche models are mechanical marvels, and certified engineers have one goal in mind: to enhance the high-caliber cars' performance without compromising everyday practicality.
Expert technicians and specialists are crucial. To push your car to its limits, we have the most competent mechanics for Porsche performance tuning near Tampa, FL, consisting of highly-trained professionals who know each aspect of every Porsche better than anyone. We guarantee first-class service 24/7 and have the proficiency to back it up.
State-of-the-Art Equipment
Porsche sets the bar high for quality, and their cars demand up-to-date service and equipment for repairs and tuning. We at European Performance are dedicated to advancing and staying ahead of the curve to provide only the best tuning for performance services in Florida.
We will refine your vehicle's performance beyond what you were led to believe was its prime with our technology and knowledge.
Expertise for Personalized Tuning
We believe that every Porsche and its owner are unique. Our Porsche performance tuning near Tampa, FL, is tailored according to you and your vehicle's needs.
With years of experience working with and servicing different names in the automotive industry, we brandish a solid reputation and background when it comes to delivering successfully. Our team is committed to upholding this vision. Safety and efficiency are our priorities when you invest in our services.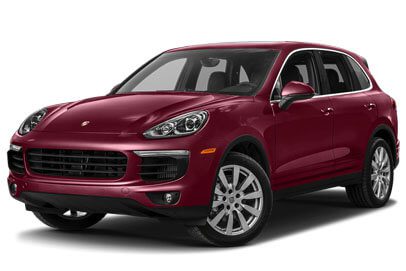 European Performance holds the best performance tuning services in Tampa Bay and its surrounding areas. We make your driving experience smoother and more efficient. Call us today to schedule an appointment for your Porsche performance tuning near Tampa, FL. Our experts will accommodate you without any hesitation.