Porsche Auto Repair in the Sarasota, FL, Area
Preserve your investment by entrusting your car to a Porsche-certified auto repair shop like European Performance.
Few cars are immune to depreciation like the Porsche. Whether used or brand-new, Porsche cars have an appeal that keeps them on top of aspirational car lists. In that regard, it should be the concern of Porsche owners to preserve the value of their cars by keeping them well maintained with the help of a Porsche-certified auto repair shop in the Sarasota, FL, area like European Performance.
European Performance has been in the business of servicing Porsche cars since 1983. Starting with the air-cooled Porsche, we have slowly grown our range of services to include all Porsche models and other European makes. Driven by our love and passion for the brand, European Performance has endured to become the trusted auto repair shop for Porsche in the Sarasota, FL, area.
What We Can Do For Your Porsche
With preventive maintenance, a Porsche can deliver optimum performance well past 200,000 miles. You can keep your car running smoothly for longer with European Performance's preventive maintenance services that include:
2. Complete Diagnostic with Factory Equipment
Porsches are built with system designs that are distinct to the brand. For an accurate diagnosis, you must entrust your car to technicians who are well-versed in Porsche engineering. At European Performance, our technicians are specially trained to handle Porsches. In addition, we are equipped with state-of-the-art factory equipment, so you can count on getting a reliable diagnosis for your car every time. Here are some of the systems we can check for you:
Tire replacement, rotation, and alignment need to be done regularly. When neglected, worn-out tires and misaligned wheels could lead to accidents. Schedule regular tire maintenance and have your tires examined by European Performance. Our tire maintenance services include:
Engine stalling, rough running engine, odd odors, and annoying noises are some of the symptoms of a failing engine. When you bring your car in for repair, you will be given two options: engine replacement or rebuilding. Replacement is a sure fix to your engine issues, but it's not always necessary. In some cases, the problems may be remedied through engine rebuilding. With European Performance, you'll get the best engine rebuilds. Our team of expert technicians is adept at performing engine rebuilds, especially when it comes to Porsche engines.
Slipping gears, odd clumping or whirring sounds, grinding or shaking, and leaking transmission fluid are some of the signs that point to transmission system problems. Just like your engine, a failing transmission system can be resolved through replacement or rebuilding, depending on the severity of the damage.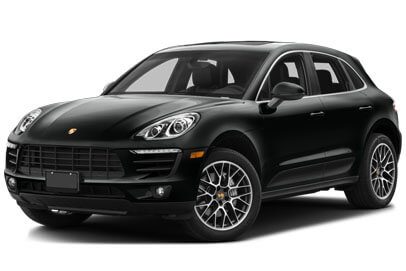 Leave your Porsche to the experts
If you find yourself in need of a technician for your Porsche, European Performance is the best shop for Porsche auto repair in the Sarasota, FL, area. Call us now at 727-823-4685 for more information.